I think I am now safe to be able to announce that I am going to be teaching at
scrapcamp
!!!!!!!!!!!!!!!!!!!!!!!!!!!!!!!!!!!!!!!!!!!!!!!!!!! (Can you sence my excitement!!!) I have been talking to Mandy about my classes I am very
excited!!!
Anyway I finished a layout last night - it for my uks team challenge we were asked to scrap about our hand bags!!!! I have to say I was a little disgusted with all the c**p I found in my bag, everything from sand to dummies and well everything!!!
I am so proud of my sunflowers, I grew them from seeds that came from last years sunflowers I think they are soo pretty .... What do you think??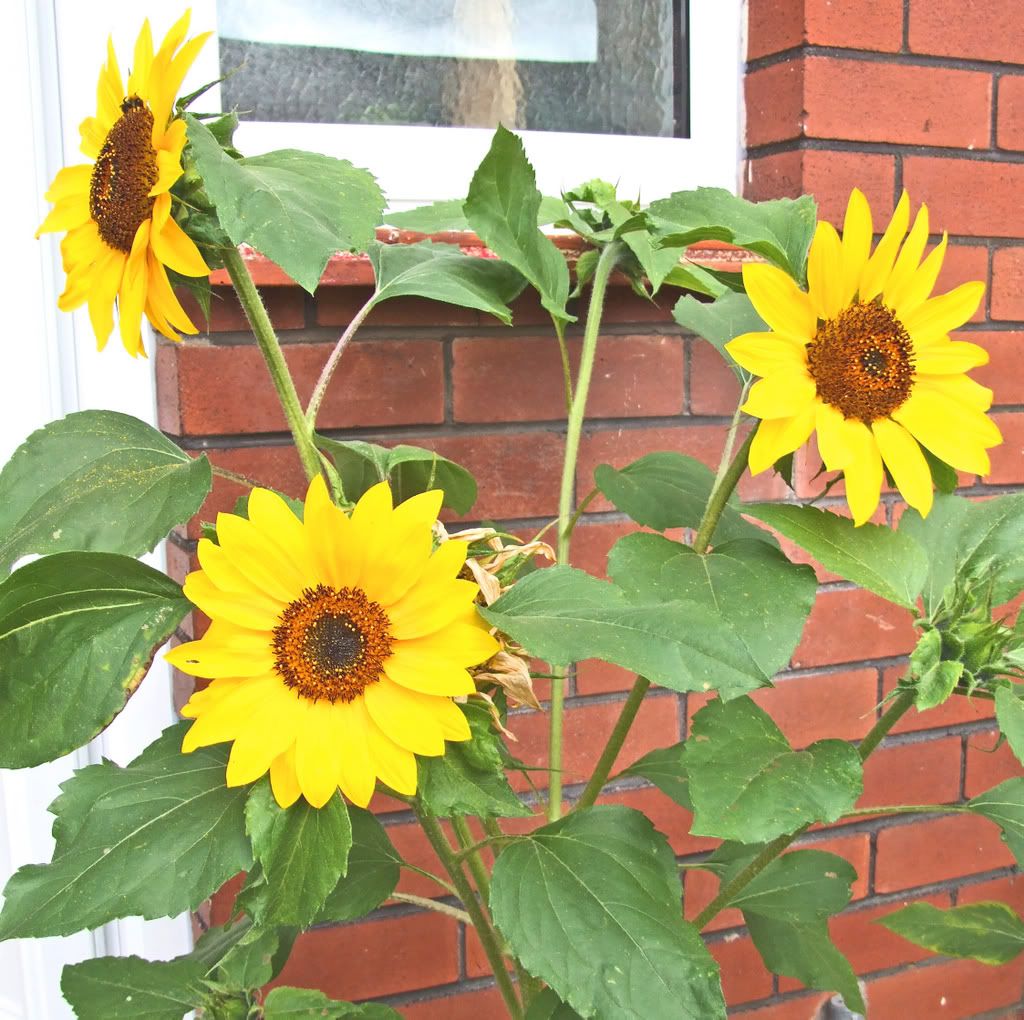 I even managed to catch a bee on this one- I did ask and he said I could put his pic up on the internet so here he is its bee!!!!
Right hmmmph I have fairy chores awaiting:( but I am going up to paperarts this afternoon:) so that is a saving grace
Have a good day