Ok James has now told me that I am thouroughly obsessed!!! He thinks that it is all I think about (hmmmm it is, but dont tell him:)) I had my mini magazine from mandy at scrapstudio today, its soo weird to see my work in print and I get soo excited about it will be passing it to James when he gets back from work!!(poor bloke)
I have been expeimenting with flock, ink and those sheets of double sided punch glue, my carpet is taking a beating every evening- it gets covered in little tiny bits of paper and well bits of everything!!
These are my scrapstudio dt layouts and projects, using my honeymoon photos (and they are nice clean innocent ones:D)


Sun drenched- I love this photo taken of me in Rome, The colours are so rich and sumptious, and it works so well with these papers.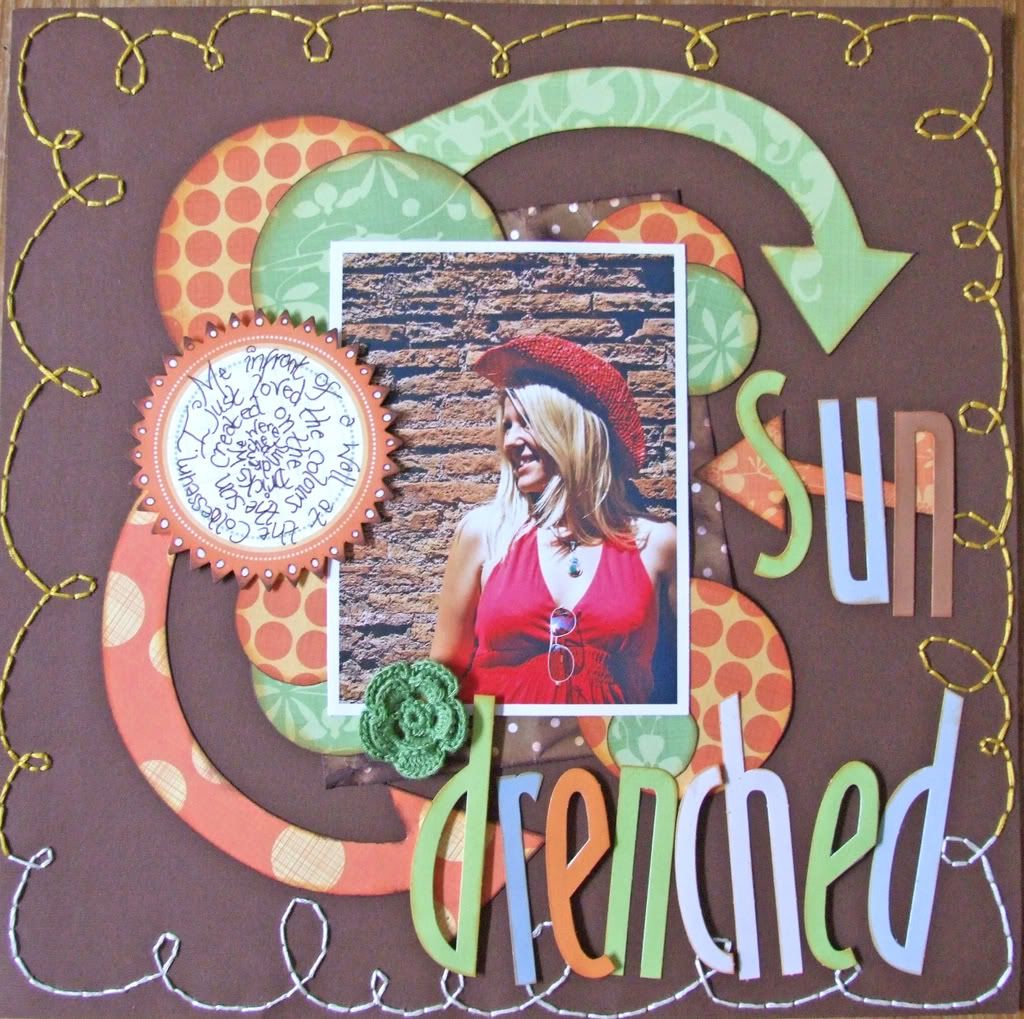 Refresh a pic of mine and James feet in a Rome fountain- it was lovely
I had great fun punching out all the little holes- my hands did ache a little though and I was finding little circles all over my house for ages- hmmm (ok I cant blame the kids this time;D)

And a little laced up honeymoon book- these are so easy to make and they can be a big or small as you like, they are so versitile!
Right I have to make salmon pasta now- hmmm what music can I put on?? ohh got some new James Brown think I will try that!!