I have realised that scrapbooking has taken over my life!! There are bits of paper, card, scissors and photos everywhere in my house, and almost everything that pops in my head relates to scrapping somehow!!! HMMMM think I may be somewhat obsessed!!!! But there are worse thing sto be obesessive about like cleaning and tidying up (this was an old one of mine!!) Dont get me wrong my house isnt dirty or a dump, but since I dicovered scrapbooking, my house is 'just a little more lived in'!! My dining room resembles an art room between myself and my boys!
Anyway I have a couple more pics for you
My cake - my beautiful scrummy cake!!!!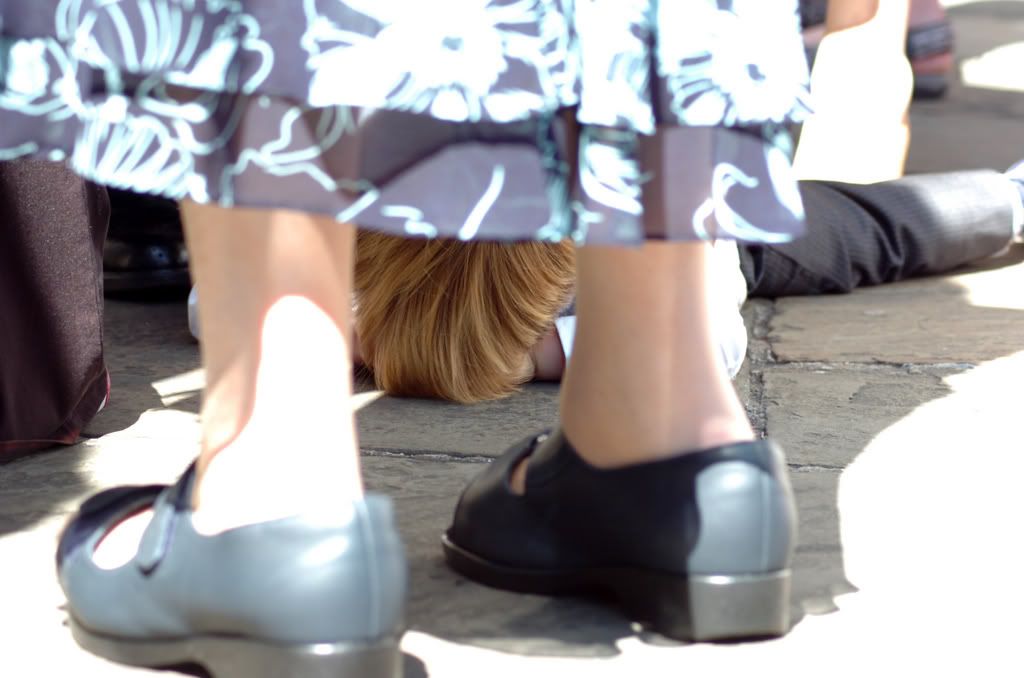 This picture really makes me laugh- it inda sums up Evand experience of the wedding- stroppy!!!
Right I now have to go shopping at asda ahhhh fun