Evening I thought I would upload a few of the (200 ones we havent deleted!!) piccys we took in Rome!! We didnt have anyone to take pics of us together so we had to manage to take pics of both of us ourseves (so not too many of them!!)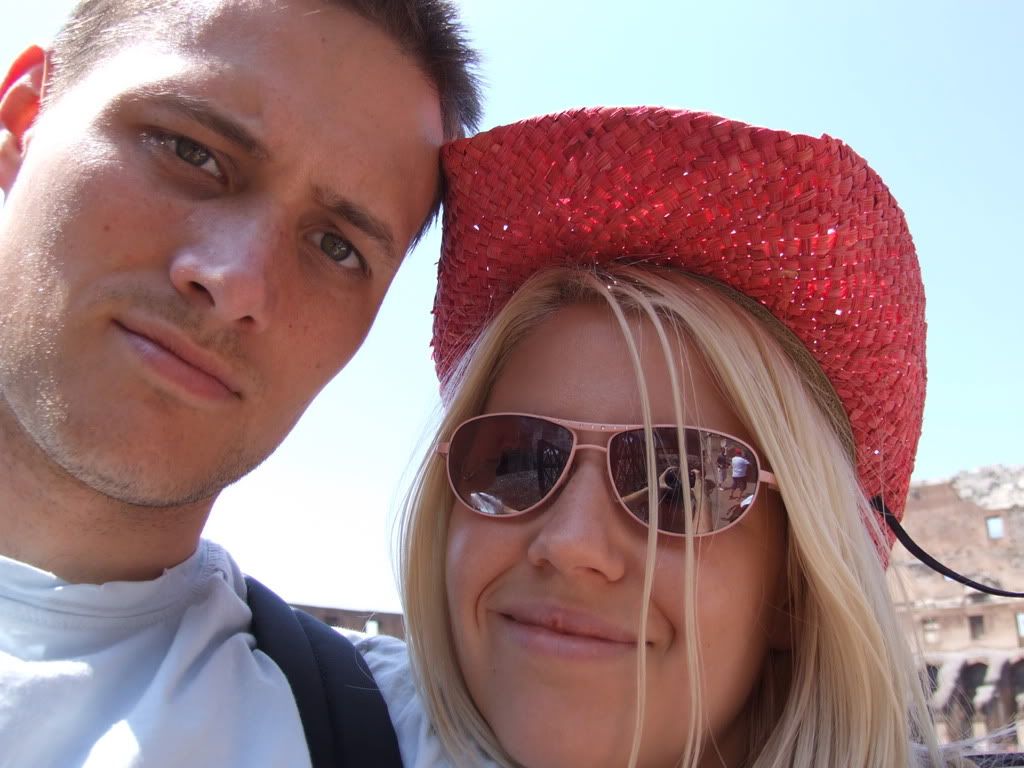 This me and my handsome husband!!!(He hates me calling him that- he said it makes him sound old!!!! It is odd though!!)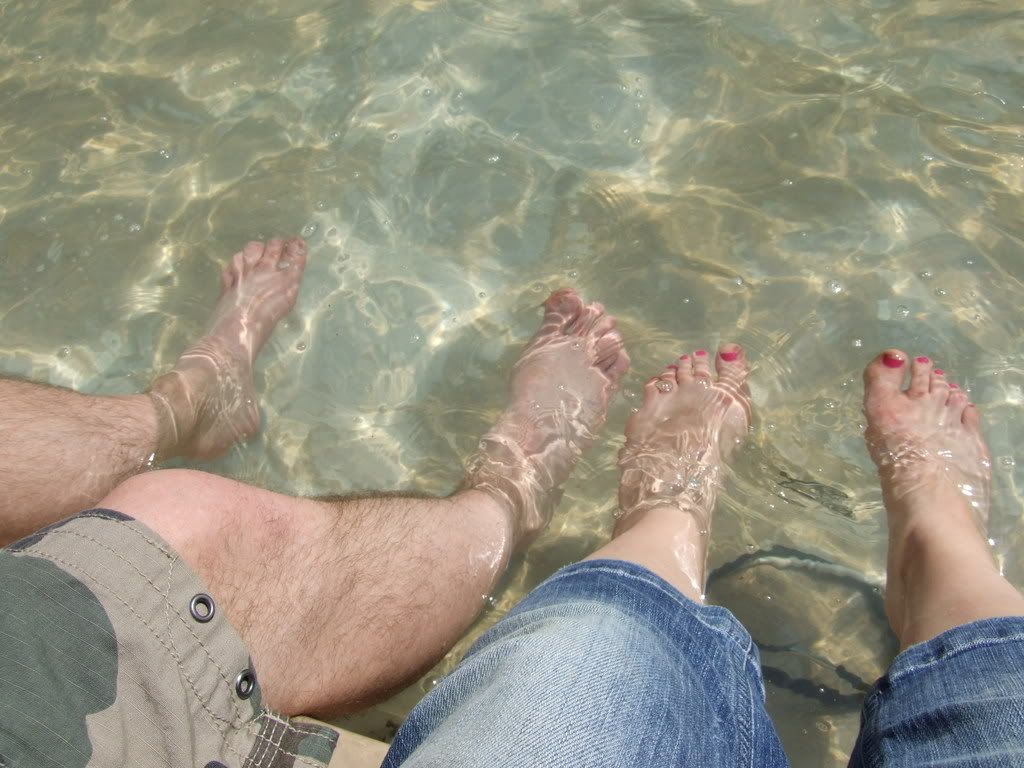 A refreshing dip in one of Romes many fountains, walking back from the colloseum (it soothed the blisters!!:D)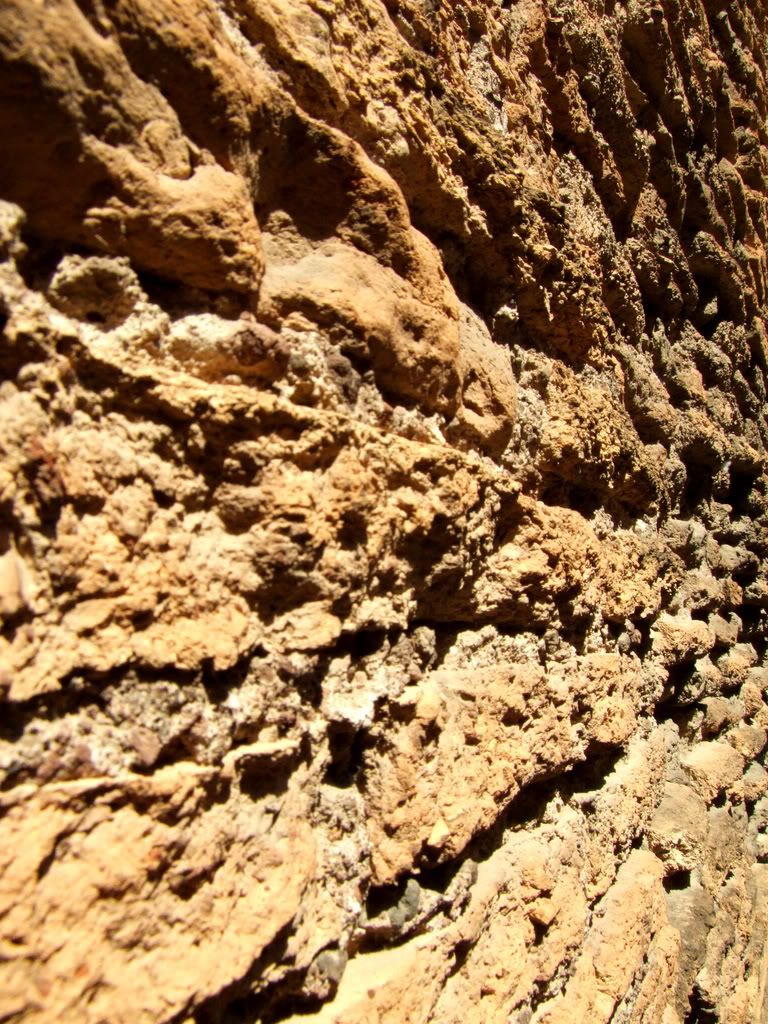 A wall inside the colloseum (you can so tell I love textiles- cant you- hmmm)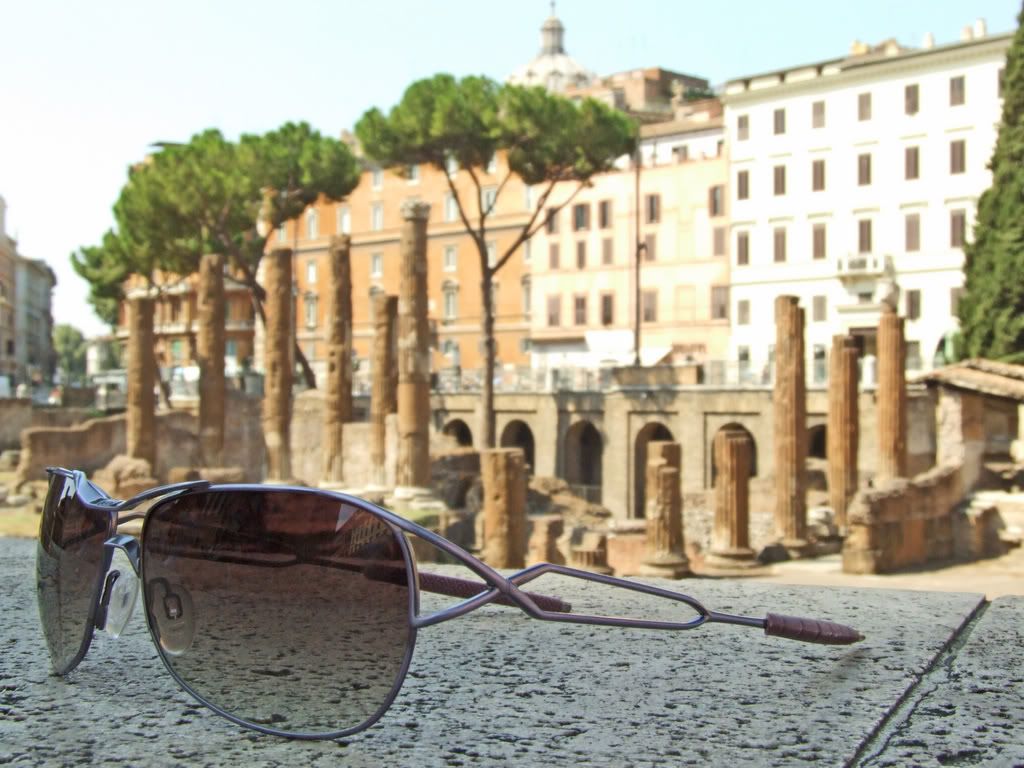 James shades in front of Largo di Torre Argentina (I think from where it was on the map) This was a very interesting site as you had such modern bulidings surrounding and cars driving straight passed it, there was also a cat sitting amongst the ruins which I thought was quite amusing!!
I was so nervous to fly, dont ask why though. But as soon as we took off and I could see through the window I was fine. I then started taking photos of the cloud formations which was fantastic, it reminded me of ice formations and a sort of antarctic in the air- it fascinated me!!(Can you tell I havent flown many times!!)
Mandy brought over my new design team kit from her fab 'SCRAPSTUDIO' this afternoon- I love having Mandy around , she can chat just as much as I can- its great!!! My kit is fab!!! I have nearly finished 1 LO will put up a peek tommorrow when I have finished it!!!:D
Right I shall say goodnight, as we have a 9am appointment at the bank to change my name with them- its soo weird being Cleo Jarvis now!!!