I cant belive how fun a weekend away can be!!!! I have not laughed so much ever. It was fantastic to finally meet people I have spoken to on the forums. I had such a laugh with Chloe who has been called Cleo as many time as I have been called Chloe (talk about confusing) We just decided we should just be Chluuuuur!!
It was amazing to meet the other teachers too- they were all so lovely Jane Dean, Kirsty Wiseman and Maria Grace!!!
This pic was my page frames design for my class.
And this one my bazzil stitchez Lo class
Saturday nights fun and game was so much fun - blind folded scrapping- hmmmm could be fun I still have that paint under my nails and it WONT come off!!!!!!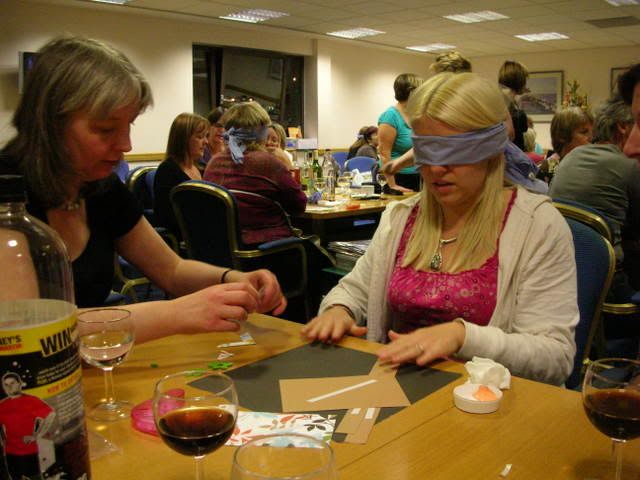 This was just hillarious we dressed Chloe 2nd in from the right I was giggling the whole night but we did have a super model!!!!!
Right I am going to have a coffee - before I fall asleep!!!!!!!!!!!!!!!!!